The Ins and Outs of E-Commerce
Posted by THE CLEVER DUDES ADMIN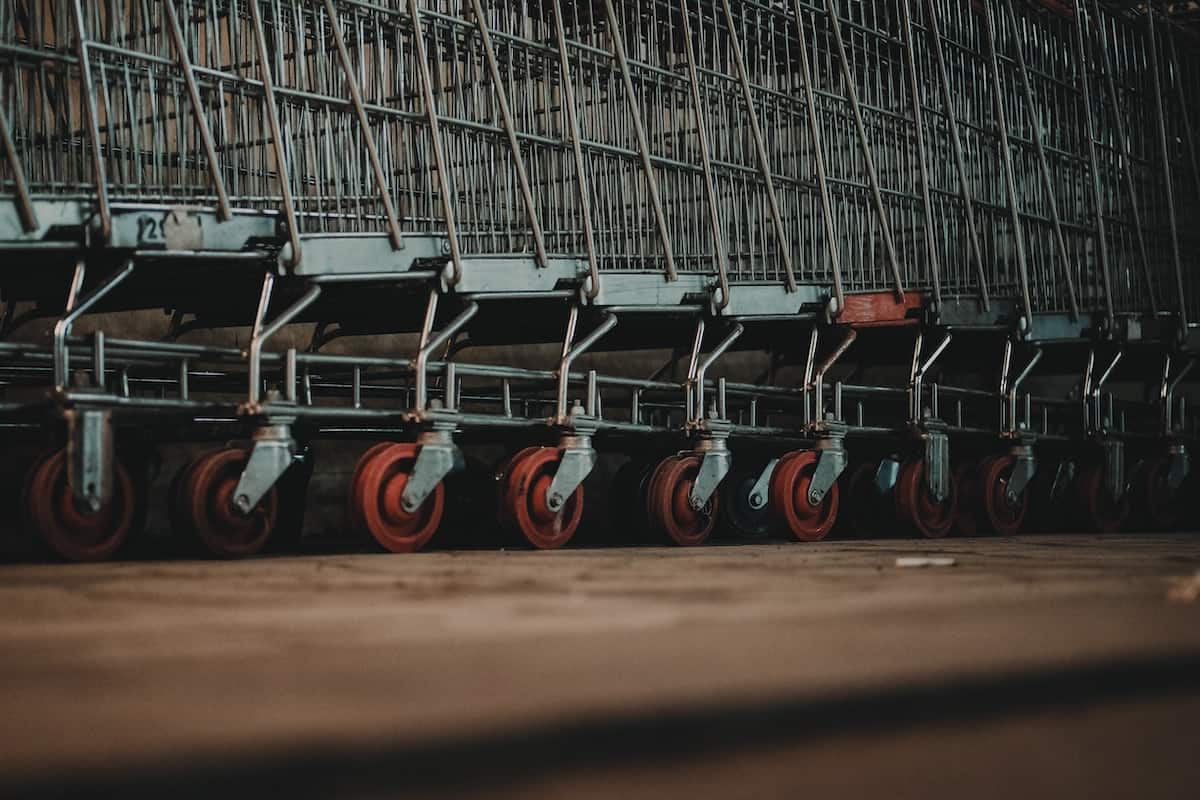 I've seen many small retail stores that have great products and knowledgable, helpful staff. The in-store experience is nothing short of exceptional. Yet, for some reason, they're not selling online and their website is somewhat underwhelming. I can't help but feel that this is a missed opportunity. Perhaps they feel that they don't want the added headache of managing inventory online and having to pack and ship orders.
Well the good news is, if built and integrated correctly, the additional work required is only marginal compared to the rewards. Not only should the increased sales be incentive enough, but also the additional marketing opportunities that come with it.
Total sales on Shopify is in excess of $ 82 billion globally. Currently there are a total of 793 381 live sites using Shopify for e-commerce. – builtwith.com, Jan 2019.
This makes Shopify the leading e-commerce platform in the world. Other popular options are Wix and Big Commerce. The latter now offering an alternative to Woocommerce as an option for selling on WordPress which becomes especially relevant to brands that require content rich websites. This is often the case with technical niche brands such as Firewire Surfboards for example who uses this very setup.
Some important factors to consider when building an online store are:
Mobile Friendliness
Statistically it is more likely that consumers will interact with your site using a mobile device than a desktop. And purchases on mobile devices are on the up too. trisouq,com for example, a site I built and integrated in Dubai, had the majority of sales come from iPad users after 7pm.
Easy Checkout With the Ability to Edit Cart Contents
The majority of sales are lost on the checkout page. This happens for a number of reasons including hidden costs not revealed prior to checkout and the inability to edit cart contents which means that the consumer needs to go back and start over.
Shop as Guest
Requiring consumers to login or create an account so that they can place their orders often results in losing the sale. Forgotten passwords, lengthy registration forms and simply the time required to complete that process means that you may be losing more sales than necessary. You'll be capturing customer data when they checkout anyway and if your site is integrated with your CRM application then that data will be ready to use without any additional work required.
Clear Returns Policy
We all know that shopping online can be risky. What if the shoe doesn't fit? We want to know that we can return items easily with options to either get a refund or exchange it for something else.
A confident shopper will convert quicker.
High Quality Images
Never judge a book by its cover. This is online shopping. People judge. Product images need to be good quality and include a variety of images to really showcase the product.
Detailed Product Descriptions
Unless someone is shopping for a size 13 spanner the only thing they're going to need to know is that it's a 13 and not made of plastic. Well written descriptions instil confidence. I'm not talking about 17 paragraphs of monotony for the sake of content. Insightful, factual and to the point will get the job done. Customer reviews and ratings will add additional value, which brings me to my next point.
Customer Reviews and Product Ratings
95% of buyers read online reviews before making a purchase. – g2crowd.com

Displaying reviews and ratings can increase conversion rates by 270% – Spiegel Research Center, 2017
I feel I've made my point. 
Display Most Popular Products
It's tempting to showcase your diverse product range in all their glorious shapes and colours, however it's easy to overwhelm an online shopper, especially considering the increasing trend in mobile shopping. It's advised that you display your most popular products. This not only showcases the good stuff but is also considered useful information.
Suggested Product or Related Products
"You might also like" or "Frequently bought together" suggestions are useful for boosting sales. Known as upselling, this is a common practice and is a sales technique that has been used for decades.
Display Special Offers and Sale Items
Some people browse without buying intent, until they spot a bargain. Think big red flashy sales posters converting window shoppers into walk in customers and if the staff do their job correctly, they become buyers.
Payment and Security Badges
Nothing like ensuing that your customers data and personal information is safe.
Privacy Policy
Speaking of data, including a Privacy Policy clearly stating how customer data is stored, managed and used is a must, especially if you're selling within the EU then you are required to do so as per the GDPR regulations introduced in May 2018. There are many tools you can use to automatically generate various terms, conditions, policies and so on. Shopify has a built in version for customers and has a free privacy policy generator you can trial.
Social Media Links
It's not a must but is advised, as it is another way to communicate with your customers, gain insight into consumer behaviour and how customers are interacting with your content, as well as grow your database.
Phone Number and Live Chat
Some people have questions that they want answers to immediately. No service. No sale. It can be as simple as that.
There are plenty more techniques and tricks that can be used to increase sales and give your online store the edge over your competitors. Get in touch if you have any questions, or would like to know more about integrating and automating your online store with the rest of your business applications. Collection 2019 Sale 70% Off Title for image